Rembrandt
Rembrandt is one of the most famous of the great painting masters, and certainly the most famous of the great Dutch masters.
Self-portrait, age 26
His gift for painting gave us all a treasure trove of art, some of which are considered amongst the all-time best. Yet his greatness of the canvas was equally matched by human weakness. His is a story worth knowing, as well as his gifts to the world.
Let us go back to the 1600s and discover the man and his works.
A life sketch
Rembrandt Harmenszoon van Rijn was born in Leiden, Holland, on July 15, 1606 – the ninth child born to this family.
Portrait of a family, 1665
After going to school and being an apprentice painter he set out on his own and by 18 opened up a studio of his own.
The Artist in his Studio, 1628
In 1634 he married Saskia van Uylenburgh, the next year he painted her portrait.
Portrait of Saskia van Uylenburgh
Rembrandt's painting career was flourishing, but the marriage faced trials as only one of their four children, Titus, lived to become an adult – some of their children did not live more than a couple of months. If this wasn't enough, after only 8 years of marriage his wife died.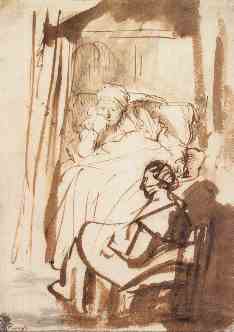 Sketch of Saskia in her sickbed with her nurse
Life would continue for Rembrandt, and his career along with it. However, along with a thriving talent went a man who loved the finer things in life, and his spending habits went along with it. Always a big spender, several times he had money troubles and when he died on October 4, 1669 – at 63 years old – he was buried in an unmarked, poor grave.
Simeon in the Temple. His last painting, it was unfinished at the time of his death.
A trip to the art gallery
Rembrandt painted hundreds of paintings in his lifetime. These can be largely grouped into four groups.
Self-portraits
Like taking "selfies?" So did Rembrandt – 17th-century style. He made nearly 100 self-portraits, 40 of which are paintings.
Here are some:
Rembrandt laughing, 1628. In his life Rembrandt often experimented with doing different lighting, moods, etc. in some of his self-portraits.
Self-Portrait with Gorget, 1629
Self-portrait with Rembrandt as the Periodical Son, 1635
Self-Portrait with Two Circles, painted near the end of his life
Religious subjects
Like many artists of his time, he produced several works drawing inspiration from the scriptures and scripture stories.
It must be remembered that Rembrandt never left Holland, let alone went to the Holy Land. His depictions have people dressed in renaissance era clothes, living in renaissance-era buildings while living in Holland. Historically accurate they weren't However, for the Old Testament scenes he did recruit models from the Jewish community.
Here are some examples:
Saul and David, 1630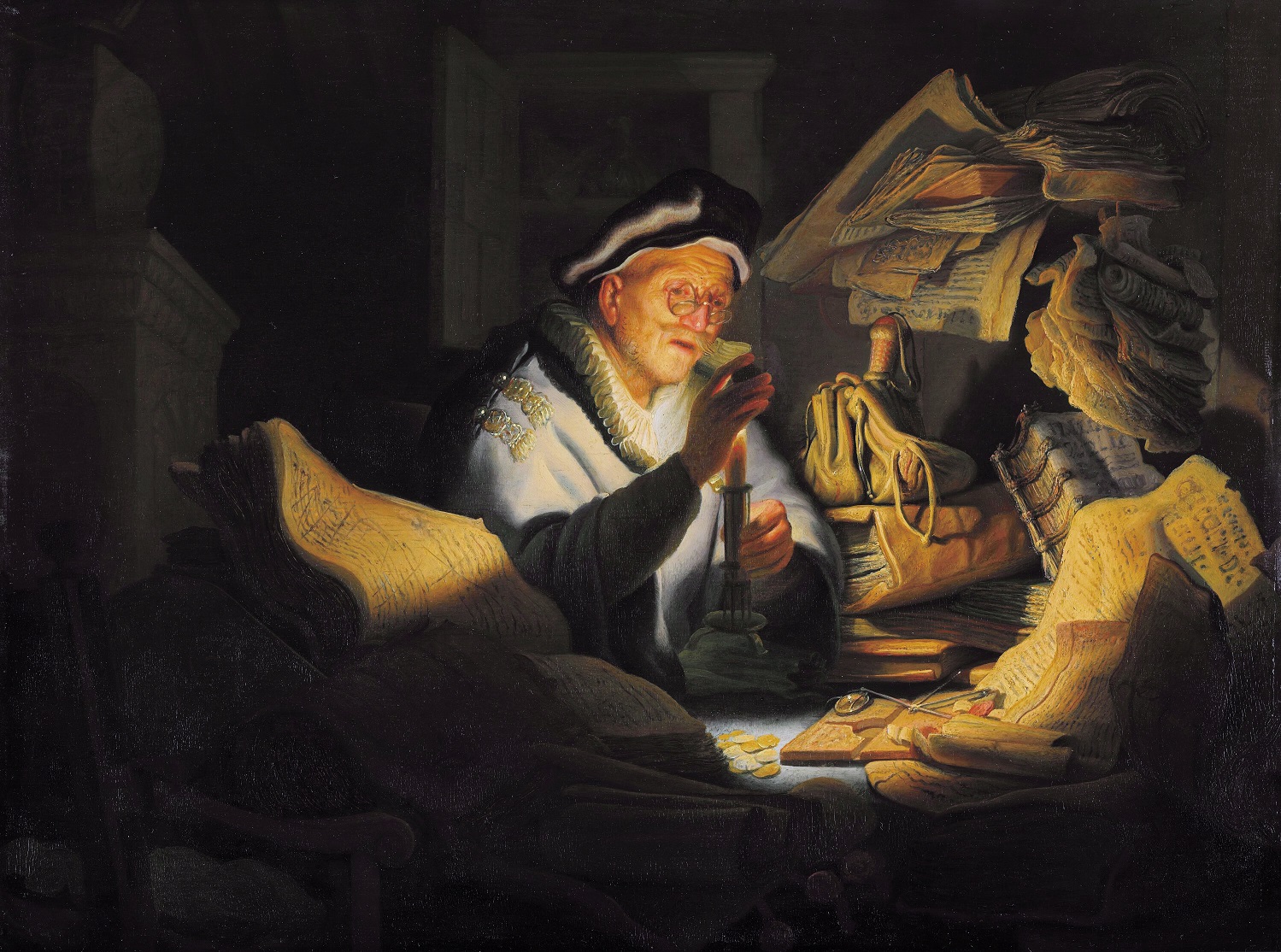 The Rich Man from the Parable, 1627
Abraham's sacrifice, 1635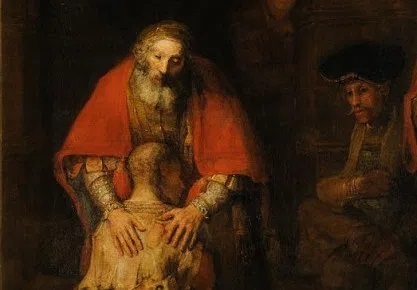 The return of the Prodigal Son, 1660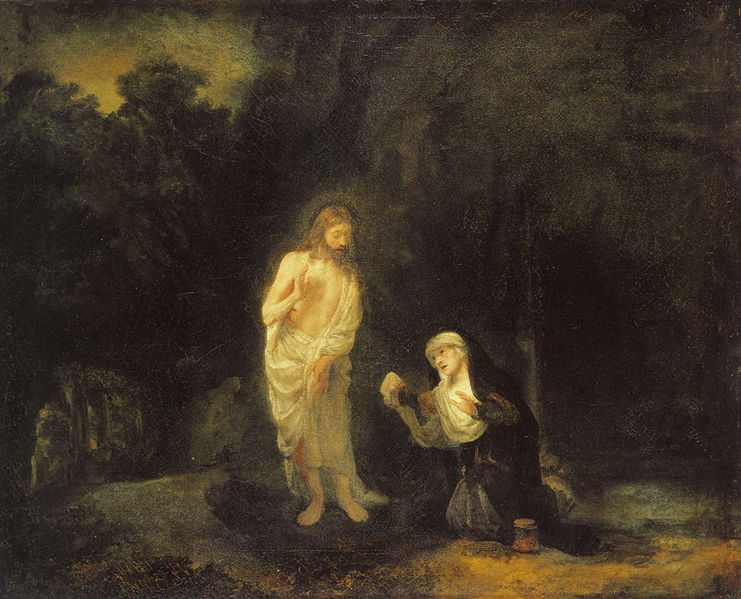 Christ Appearing to Mary Magdalene, 1651
Portraits
In the days before cameras, all pictures had to be drawn or painted by an artist. Many an artist made their livelihood being paid by folk to have their portraits done. Rembrandt was no exception.
Here are some of the portraits he painted:
A man in a gorget and cap, 1626
The Mennonite Preacher Anslo and his Wife,1641
Portrait of the Syndics of the Amsterdam, 1662
Different activities
Artists capture everyday life. Here are some of Rembrandt's captures:
The Night Watch, 1642. Perhaps his most famous work.
The Operation, 1624
The Three Singers, 1624
I especially like the last paintings above; they remind us why classic art has such value to us even hundreds of years after they were produced. We see what looks like real people in situations we can relate to.
This is what can make art eternal – makes it something we all can connect to.
On the web
The quick story of the Dutch painter Rembrandt
An animated story of the life of Rembrandt – telling not only his story, but also the portrayal of the man himself.
For the first time ever, 'All the Rembrandts' are on display in Amsterdam
News clip showing the Rijksmuseum showcasing all their Rembrandts and also showing some about the man himself.
Don't miss out on future posts! Sign up for our email list and like us on Facebook!
Check out more hot topics, go back to Home Page
Comments? You can contact me at mailbox@thehomegrownprofessor.com