Anne Bradstreet
America has a long list of poets who have made contributions to literature. But America's first not only had a gift for beautiful words, but was something of an accidental discovery. I love her work as it presents simple, beautiful imagery and is understandable. (I've read a lot of poems that are anything but this!)
Class has begun, today's lesson – Anne Bradstreet.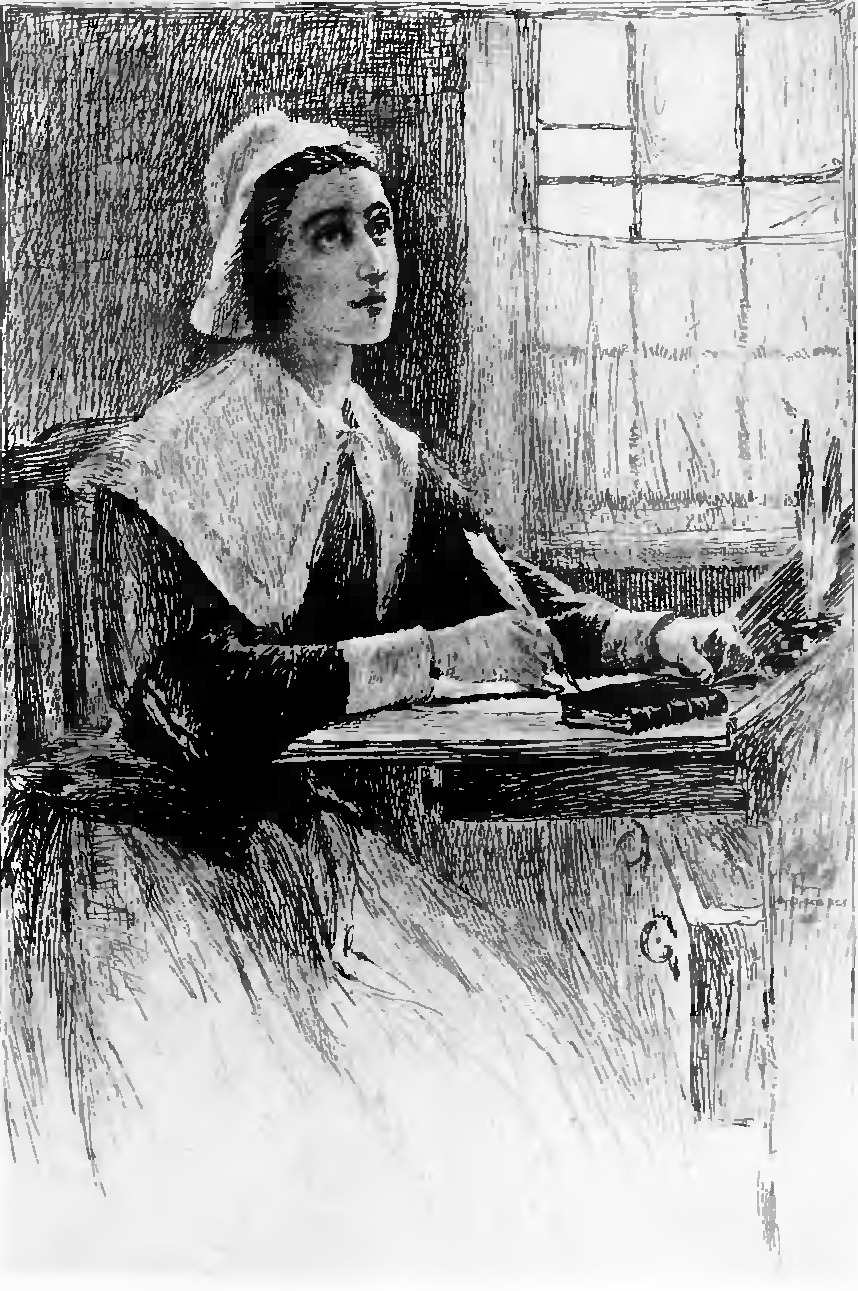 Taking the high road
England in the 1600s was in the midst of the Reformation. People were exploring the Bible and seeking to apply its teaching to their lives and society. For them the serious, religious life was the high ideal to be sought for.
These "separatists" came in two viewpoints:
The Puritans wanted to reform English society, making it better.

The Pilgrims wanted just to be left to continue their religious pilgrimage (journey) through life.
And so some separatists found the New World as a place of opportunity. For the Puritans, it was the chance to set up an ideal society. For all, it was an escape from persecution.
This brings us to our heroine.
Anne's life
Anne Dudley (later Bradstreet) was born in Northampton (near London), England, on March 20, 1612, to a devote Puritan family. Like most of her faith, religious themes and virtues made up a big part of her life, and the books she read. But unlike most others, she had a classical education which included learning Greek, Latin and the great books of the day.
In 1628, at the age of 16, she married Simon Bradstreet. While 16 may seem young to get married, it was not at all unusual in the 1600s – and she and Simon seemed to be happy together.
Hers was a life with many challenges, here's some:
As a girl, she had the dreaded disease smallpox. She would suffer from poor health all her life.

She grew up in a faith that was oftentimes unpopular. One might imagine the difficulties she may have faced.

Two years after getting married, she would move with her new husband and family to the Massachusetts Bay Colony. She would spend the rest of her life living with the difficulties of starting a new colony in the wilderness.

While in the New World, they would move six times to new towns.

Near the end of her life, her home would burn down, taking almost all she had with it.
Yet she did not let these difficulties break her. In the 60 years she would live, she would bring eight children into the world. She and her family also made contributions to the new colony.
Both her husband and father would serve as governors to the colony.

Her family also helped start Harvard College, and two of her sons would graduate from there.
But the story doesn't end there.
A sometime poet
Anne's life in her new world would have kept her busy. During the day, she would have all the chores and responsibilities of the day, but at night she wrote. She wrote to her close friends poems about the things going on in her life. Then in 1647, her brother-in-law took a copy of her poems to England to be published – where it would be well received. It does not seem she was aware of it going to print, and was embarrassed by it. In response, she wrote The Author to her Book. In it, she compares her poetry as a child going into the world. She's not confident about how good it is, but she loves it just the same.
Here are some snippets.
Thou ill-formed offspring of my feeble brain,
Who after birth didst by my side remain,
Till snatched from thence by friends, less wise than true,
Who thee abroad, exposed to public view,
***
Yet being mine own, at length affection would
Thy blemishes amend, if so I could.
I washed thy face, but more defects I saw,
And rubbing off a spot still made a flaw.
***
And for thy mother, she alas is poor,
Which caused her thus to send thee out of door.
Here is a review of some of her other works.
To My Dear and Loving Husband
This poem shares tender feelings of a woman to the husband she loves. (The entire poem here.)
If ever two were one, then surely we.
If ever man were loved by wife, then thee;
If ever wife was happy in a man,
***
Thy love is such I can no way repay,
The heavens reward thee manifold I pray.
Then while we live, in love lets so persever,
That when we live no more, we may live ever.
Upon the Burning of Our House
Anne wrote this later in her life after her home burned down. It is a mix of understandable sorrow, along with a perspective of what's important. I like this poem as it for a reminder to look at the things in their proper place. (Full text here.)
In silent night when rest I took,
For sorrow near I did not look,
I wakened was with thundering noise
And piteous shrieks of dreadful voice.
That fearful sound of "fire" and "fire,"
Let no man know is my Desire.
I, starting up, the light did spy,
And to my God my heart did cry
To straighten me in my Distress
And not to leave me succourless.
***
When by the ruins oft I past
My sorrowing eyes aside did cast
And here and there the places spy
Where oft I sate and long did lie.
Here stood that trunk, and there that chest,
There lay that store I counted best.
My pleasant things in ashes lie
***
Then straight I 'gin my heart to chide,
And did thy wealth on earth abide?
Didst fix thy hope on mould'ring dust?
The arm of flesh didst make thy trust?
Raise up thy thoughts above the sky
That dunghill mists away may fly.
Thou hast a house on high erect
Framed by that mighty Architect,
With glory richly furnished,
Stands permanent though this be fled.
***
Farewell, my pelf, farewell, my store.
The world no longer let me love,
My hope and treasure lies above.
This poem, along with her rest, shows why her works are so enjoyable. Her words are straight from the heart and are genuine.
After all, isn't this what a poet is supposed to do?
Great Books
Ruth of Boston
This early reader does an outstanding job of portraying life in the early days of the Massachusetts Bay Colony. The main character, Ruth, comes to the colony in 1630 at the age of 12. It is not only very informative – I learned some new things as well – but also an excellent read – it is a bit difficult to put down.
Here are some resources for this book:
On the web
The Best Anne Bradstreet Poems Everyone Should Read
This site posts Anne's poetry along with a discussion.
Don't miss out on future posts! Sign up for our email list and like us on Facebook!
Check out more hot topics, go back to Home Page
Comments? You can contact me at mailbox@thehomegrownprofessor.com